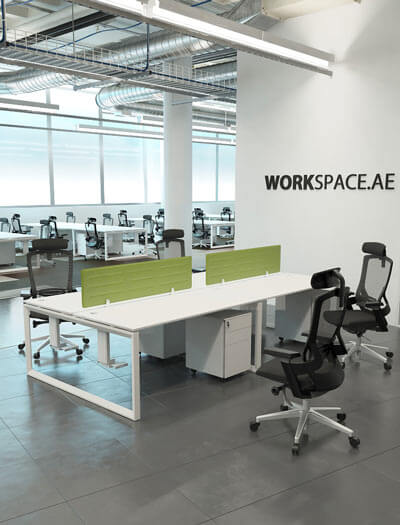 تعد مهمة شراء الأثاث المكتبي لشركتك في عمان من المسؤوليات الرئيسية. قد يكون شراء أثاث ومعدات مكتبية جديدًا قرارًا رئيسيًا ليس فقط لأنه يساهم ويدعم رفاه موظفيك وراحتهم ، ولكنه يؤثر أيضًا على إنتاجية المكاتب.قبل قضاء أيام من زيارة المساحات المكتبية واستعراض الإنترنت لأثاث المكاتب الذي يمكن للجميع الاتفاق عليه ، سوف يدفع مقابل قضاء بعض الوقت في مراجعة بعض الاعتبارات الاستراتيجية الرئيسية في مسقط.
يمكن أن يكون شراء أثاث المكاتب في مسقط عملية شاقة ، خاصة إذا كان عليك أن تأخذ بعين الاعتبار عددًا كبيرًا من الآراء والطلبات الخاصة والآراء المختلفة حول الأسلوب. أكثر أهمية من أشياء مثل الراحة ، وبيئة العمل وقيمة على المدى الطويل.
في حين أنه يمكنك التخفيف من صداع البحث عن طريق التخلي ببساطة عن قرار البائع ذي الأسعار المنخفضة ، فسوف يتم تقديمك بشكل أفضل من خلال اتباع نهج أكثر حذقاً ومُقاسًا. هناك عدد من الأسئلة الرئيسية التي يجب مراعاتها في عملية شراء الأثاث.
إليك بعض النصائح البسيطة للتأكد من اتخاذ الخيارات الصحيحة لمؤسستك أو مكتبك.
Workstations are the most important elements in every workspace in Oman.
Ergonomic Chairs for Modern Office in Muscat
Employees will be sitting and working most of the day, so providing comfortable chair is essential. More importantly, ergonomic chairs and desks are critical as they make working easier and healthier, as supported by many studies.