ET chair was inspired by aliens in science fiction films. The unfolding of the foot stand adds interest to this product, which is different from other leisure chairs. In order to meet the user's good use experience, ET Chair is treated in strict accordance with ergonomics.
The semicircular metal fittings on the steel tube of the backrest look like ET eyes. The curvature of the backrest is more like the face shape of an ET.
After repeated tests, every user can have the most comfortable sitting feeling. In terms of fabric color, ET also has rich choices to meet the needs of various spaces. The versatile chair is suitable for various public spaces, such as libraries or offices, waiting rooms, restaurants and hotels.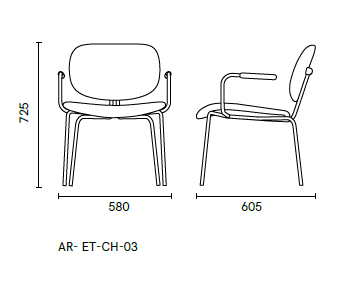 Height

72

Width

58

Depth

60

Delivery

Delivery Time: 2-4 Working Days
Customers who bought this product also bought: