Single upholstered box, free standing, with upholstered back wall, and a pouf for sitting and a backrest cushion.
The pods have been designed driven by a fondness For roofed wicker beach chairs, offering a soughtafter Bit of intimacy and protection against the Wind. Even if we enjoy the hustle and bustle of open Space environments, we do appreciate moments of Break from it.
Vank_mello is a family of acoustic solutions that owe their aesthetic comfort to pleasant soft lines and a broad range of sound-absorbing Fabrics available in plenty of colours.

A system of acoustic open phone booths and pods, poufs, armchairs, and fully upholstered walls, ready to be arranged in many ways. The body of the sides feature is a special layered structure, which grants an increased level of isolation from the surrounding noise. The sound-absorbing fabrics and upholstery absorb external noise, providing optimal conditions for a confidential conversation. The product upholstery comes in many different colour sets and is made with a broad range of high-performance fabrics. Open pods for one user is fitted with a seat and a lumbar support cushion. Pods for multiple users are available with seats or lumbar support cushions, with a low or high table on a steel frame, with the tabletop made of SwissCDF board in graphite or white colour. Optional features: LED lighting and a connection panel.
Vank_mello products become oases of silence In office environments and in public spaces, isolating those inside from the surrounding hurly-burly. They offer a space to relax, gather one's thoughts, and focus during an important phone call.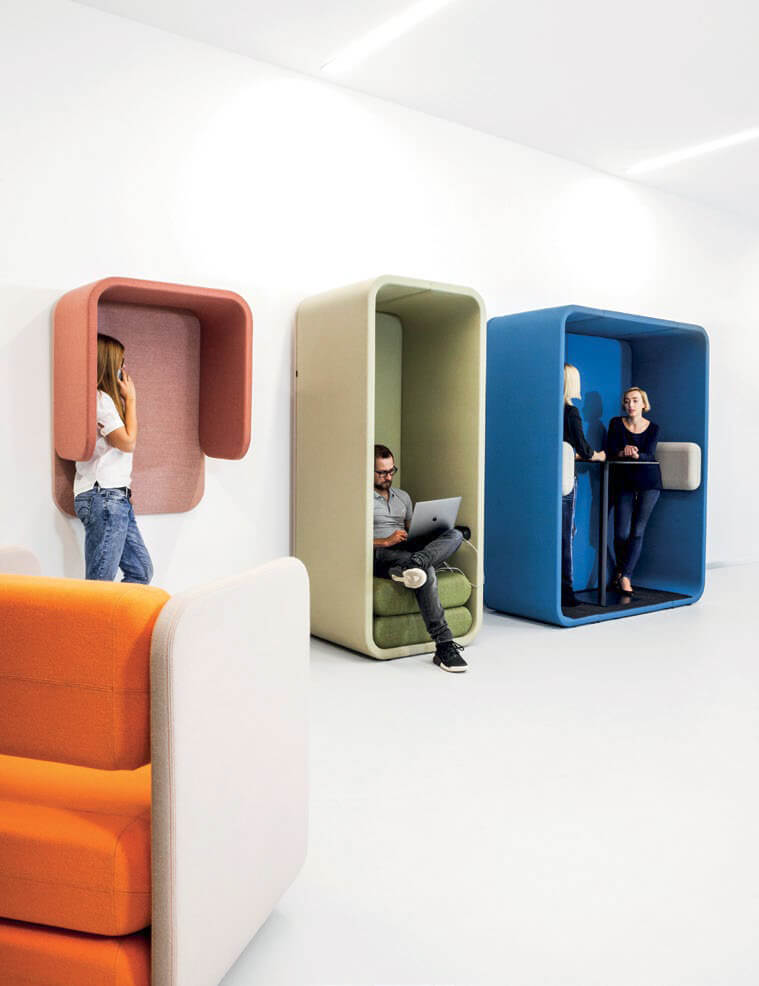 Height

230

Width

111

Depth

110

Delivery

Production & Delivery Time: 6-8 Weeks
Customers who bought this product also bought: