Rise Motorized Pop-up Power and USB Module
Multi-functional smart pop-up power socket designed with style and convenience. This product is equipped with wireless power charging and 2 outlets with USB charging ports. Safety and reliable module installed on your workstation.
Complete solution for your workstation. This smart pop-up socket allows you to power Qi-enabled devices, includes different types of fast charging USB hub and equipped with universal sockets. It has anti-trap safety mechanism that senses any obstacle in the path while lowering, if this occurs the unit reverses direction and rises again. It also senses any heavy object in the path while rising, if it senses any object, the unit stops and retracts to flush position. One of the best features is the IP54 weatherproof protection, when it is closed IP54 seals provides almost complete protection from particles and a good level of protection against water.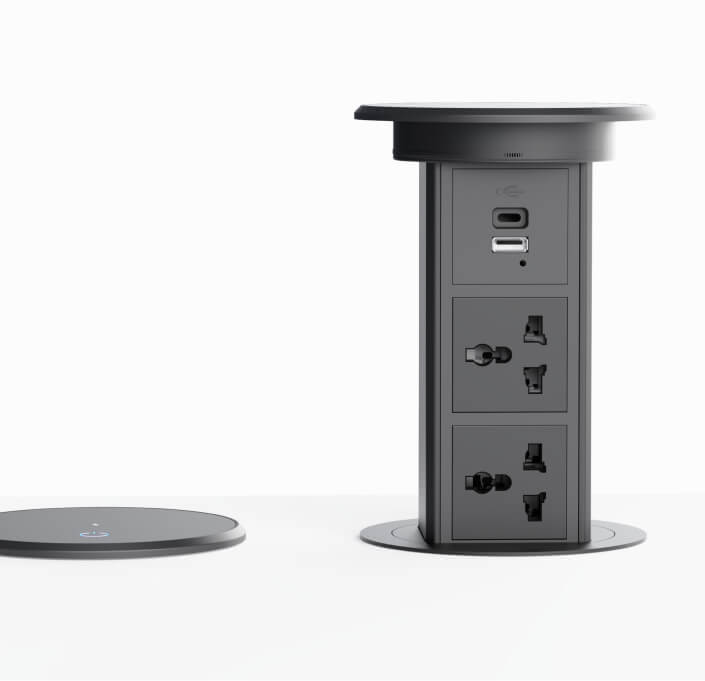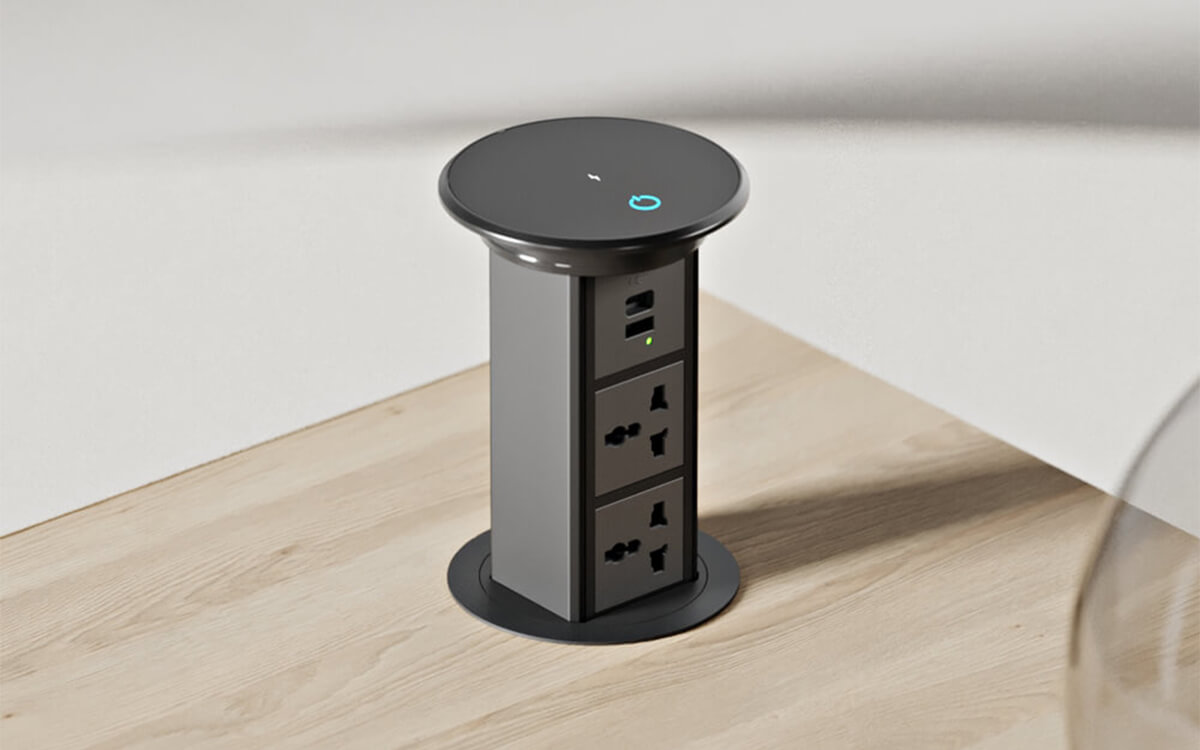 Warranty

2 Year Limited Warranty

Delivery

Delivery Time: 1-2 Days

Cut-out Diameter

9.5 cm
Customers who bought this product also bought: