NOTE Wall-Mounted Acoustic White Board
Smart
Wall Mounted White Board with Acoustic Side Panel
Tempered super white glass writing board, PET panels as core material and full fabric on the other side.
NOTE Wall-Mounted Acoustic White Board
Note Wall mounted acoustic white board is a fixed glass writing board that combines board, and sound-absorber in one product. A built-in acoustic element at the side of the board.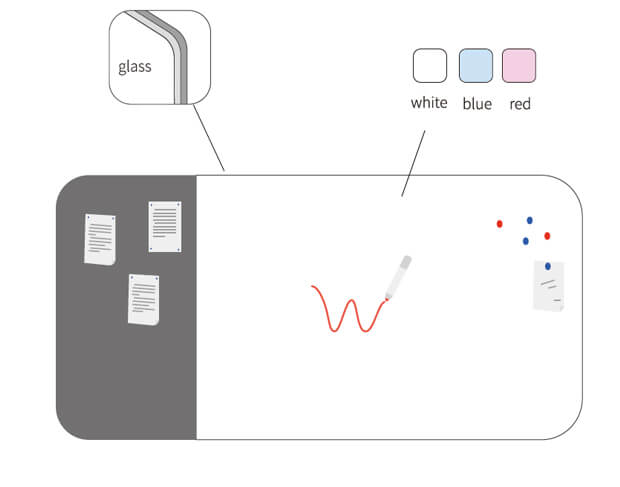 Height

90

Width

150

Warranty

2 Year Limited Warranty

Delivery

Delivery Time: 2-4 Working Days
Customers who bought this product also bought: