Making modern and industrial look, yet sleek and clean style at your space. This lounge chair is built on a powder-coated metal base in black finish, upholstered with genuine leather tufted cushions. The arm rest and seat support is made of black strap with copper clips. The seat is large enough to give you a comfortable seating experience.
Lara Genuine Leather Lounge Chair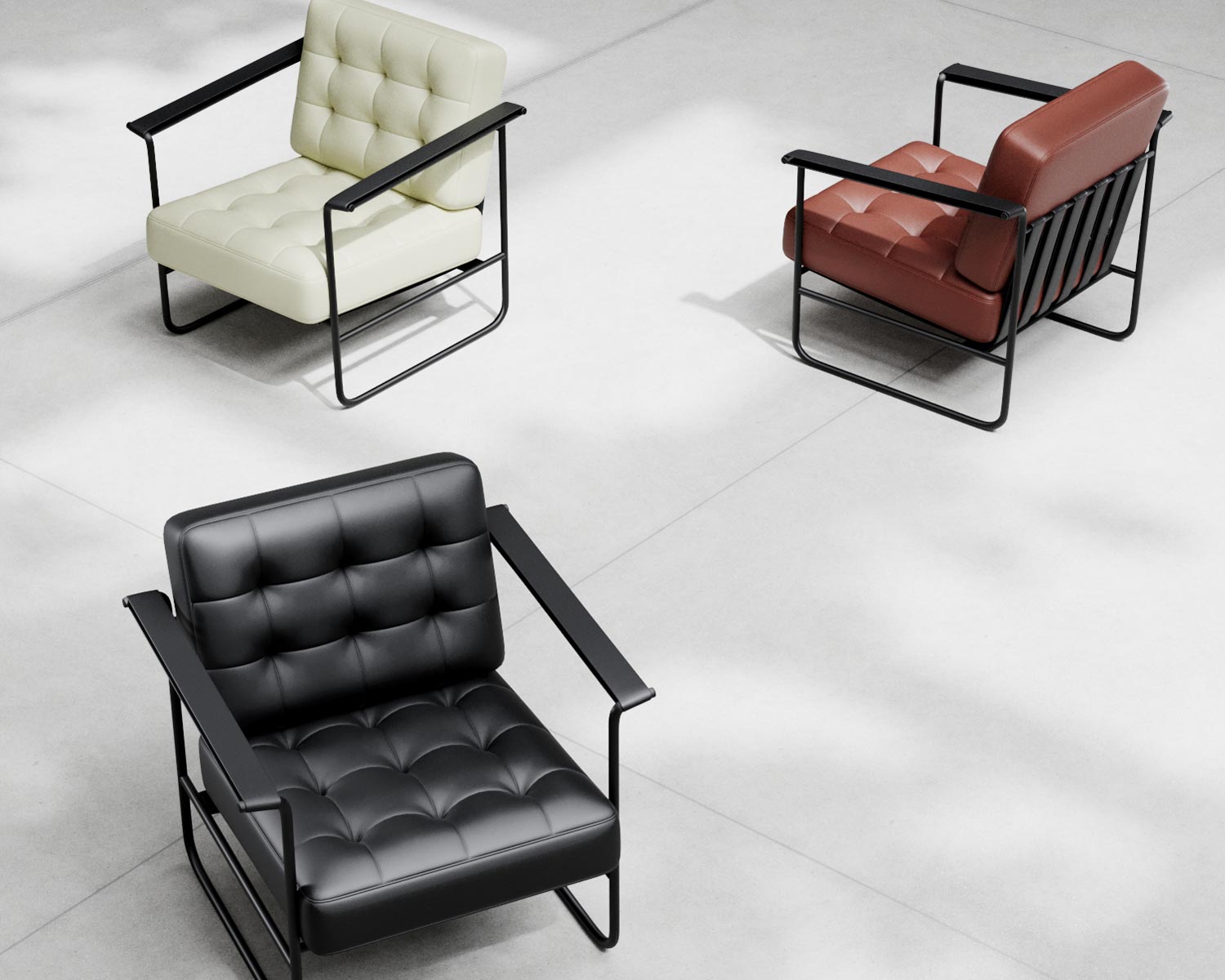 Height

75

Width

77

Depth

80

Warranty

2 Year Limited Warranty

Delivery

Delivery Time: 1-2 Days

Leather Types

Aniline Leather
Customers who bought this product also bought:
Single seater sofa with versatile and innovative seat designed for both work or leisure. It can adapt to any space and purpose, without compromising style or comfort.
Lounge Seating
MELO-AC-3S
Inspired from jelly sweets, the shape of Melo is round, organic and elegant. Touched round and smooth, the shapes of back and armrests serve an excellent seating experience as well.