Nordic small space designed for simple small workplace.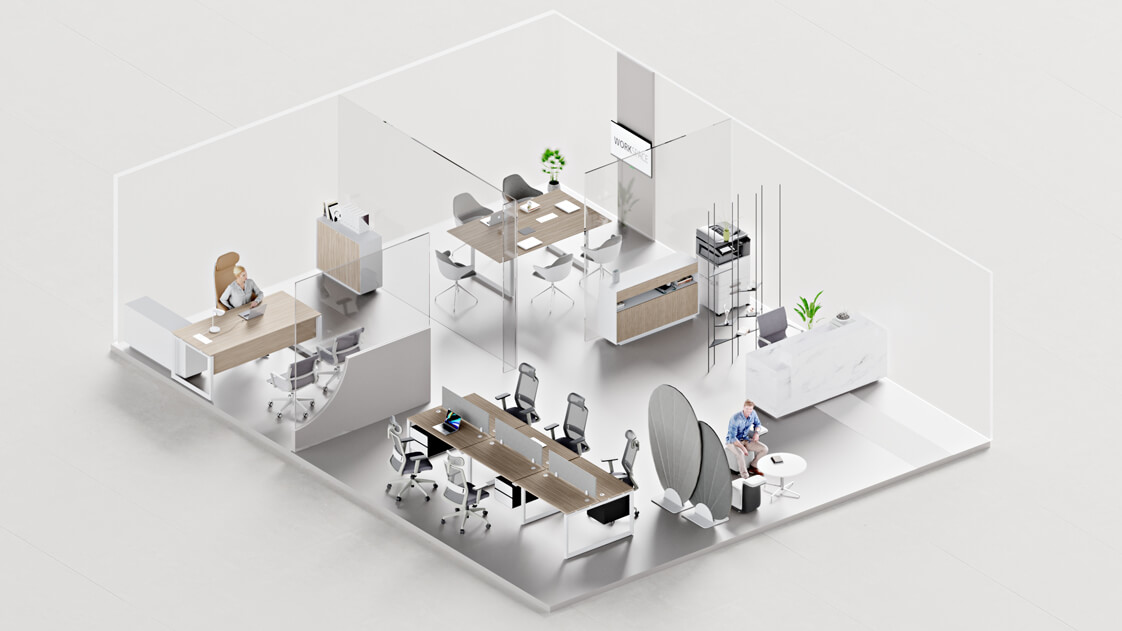 Well-organized open type space designed for small group. It can accommodate up to 8 staffs.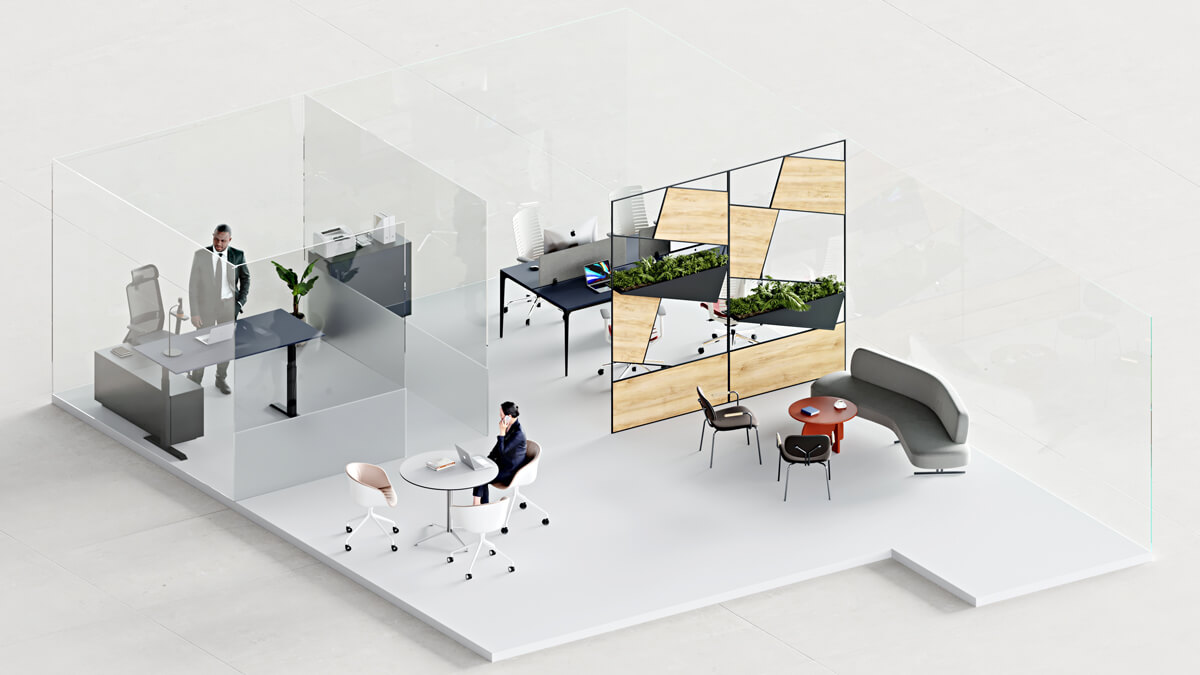 Aesthetic dark theme small office that can occupy up to 5 employees.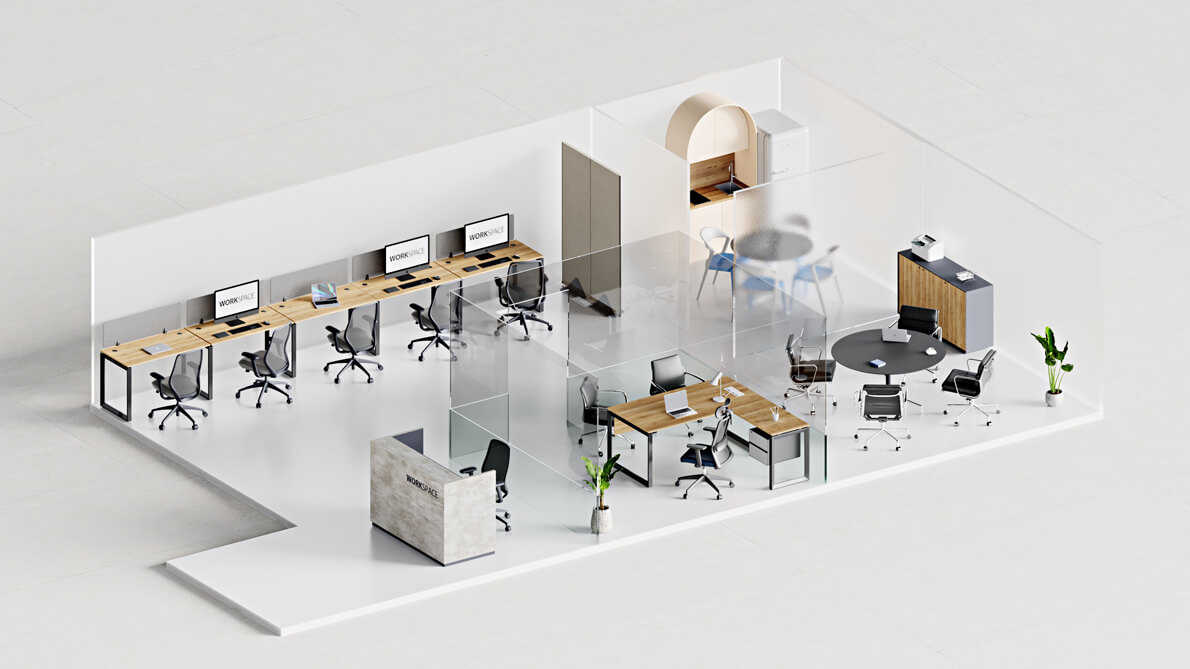 Industrial small office area with complete setup for a start-up company.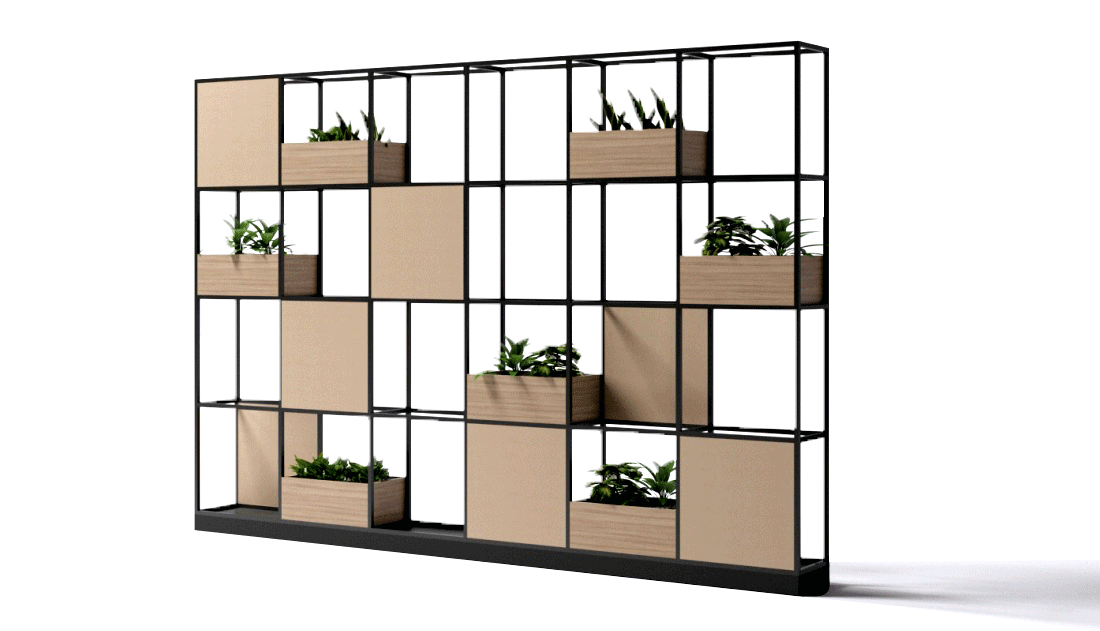 Select plant dividers as your partitions in workplace.
There are a lot of choices that can give your office nice impression.
WDS is an innovative office interior and furniture design visualization tool developed by WORKSPACE to assist businesses, interior designers and individuals choose the best material color combinations.
By providing multiple ready office space scenarios, you can visualize how the furniture, colors and design elements that you are considering will come together in your finished space.